The platform where counselors, students and families can connect with Spanish universities
Register for free
Aside from the climate, landscape, tourism, folklore, and the arts, Spain is the 4th economy of the European Union, and the 14th worldwide, and offers a great student environment that meets the needs of students. Spain is the first destination for Erasmus exchange programs, and the 3rd destination for students pursuing graduate degrees.
According to the main international rankings (THE, QS, and ARWU-Shanghai):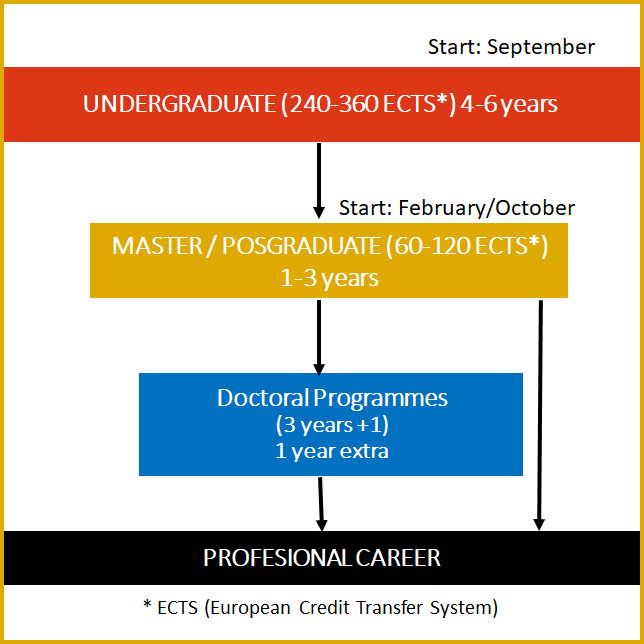 Spanish university system
Spain has 88 universities, of which 50 are public and 38 are private. Additionally, there are also many Business Schools and research centers.
All universities, whether private or public, offer two different qualifications:
Oficial Degrees: valid in Spain and in the whole European Higher Education Area (EHEA) and are internationally recognized. An official undergraduate degree provides access to an official graduate degree or PhD. 
Institutional Degrees: developed and issued by the university concerned. They have a professionalizing effect but lack official validity, therefore they are NOT official within the (EHEA) and generally, they are NOT recognized in other countries.
You can apply for a study visa with both degrees.
The Ministry of Science and Innovation has created two tools that help look for the right program based on location, language, cut-off mark, employability rates, rankings, and other criteria:
QEDU

(What to study and where – in Spanish) has an overview of all official degrees, undergraduate, graduate and PhD, in which you can filter based on different criteria.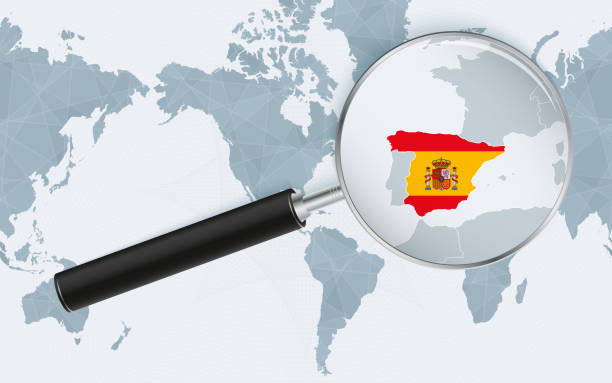 University Degrees in Spain
You can enroll at a Spanish university:
If you have finished your secondary education in your home country or the country you reside in.

If you have started your undergraduate studies in another country and want to continue them in Spain.

If you have finished an undergraduate degree and would like to continue your graduate studies or further education in Spain.
The academic year in Spain starts around September or February. You can start the admission process during your final year of high school.
The admission criteria vary per university, depending on the program, the type of university, location of the university, available spots and prior education (admission criteria UNEDasiss)
We are an official partner of UNEDasiss and authorized to provide the required accreditations necessary to enter undergraduate studies at most Spanish universities.
The graduate admission process consists of evaluating the candidate 's profile based on the undergraduate curriculum, motivation letter, references and an interview. Each university can require other specific requirements applicable for their different programs.
University Graduate Degrees (Másteres universitarios)
These are official graduate degrees that are research-based and provide access to a Ph.D. degree. To access these degrees, you need to have finished your undergraduate studies and have at least 240 ECTS 
(European Credit Transfer and Accumulation System)
worth of credit.
With the exception of Law and Medicine degrees, you can access university masters without the homologation process, simply by presenting your final transcript and diploma, legalized by the country it was issued in.
These official university masters are issued by the Spanish Ministry of Education and because of that, in general they are recognized internationally.
Institutional Graduate Degrees (Másteres propios)
The institutional graduate degrees are developed and issued by the university directly. They help a student professionalize or specialize in a specific field. Some universities have a number of spots for students that do not have a university title, but want to accredit their professional experience in the program.
It is not necessary to legalize your documents to enroll. These degrees will also not give access to a Ph.D. program. The university issues the title and international accreditation of these degrees depend on the institution that accredits foreign diplomas in the country.
Ask us so we can help you check how your studies can be evaluated and accredited.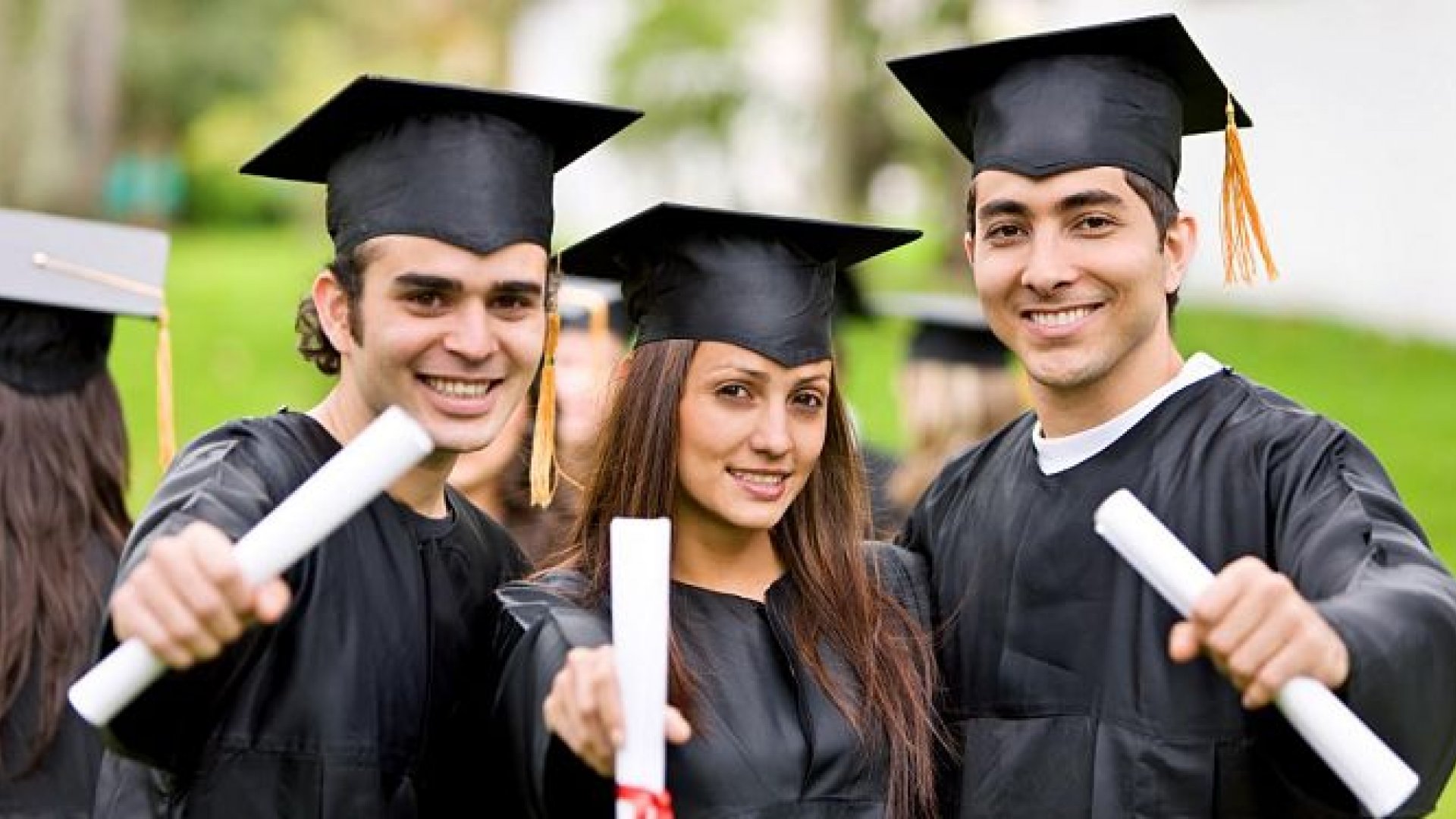 Tuition Fees, Scholarships and Financial Aid
Compared to other countries, Spain has an excellent price/quality ratio when it comes to education.
Public Universities: Undergraduate degree programs have tuition fees between 750€ and 2,600€ per year.
The average price for an undergraduate degree is €1,200 and for a master's degree it ranges between €1,020 and €4,500 per year.
Private Universities: Undergraduate tuition is around €9,500 a year on average and master's/graduate fees can range from €1,500 to €15,000 onwards.

Some universities charge higher fees to students that do not have an EEA passport or residency in Europe. 
All universities offer scholarships based on academic excellence and/or the applicant's socioeconomic- or family situation. You should always check with the university concerned, because tuition fees and scholarships are subject to change every year.
In general, universities award scholarships once the student has finished the admission process and pays the first installment to reserve their spot, so we do not advise you to use this factor as a search criterion.
In addition, there are numerous national and international organizations and institutions that offer grants and financial aid to promote international academic mobility. For more information, please contact us.

«Living and studying in Spain has been a very positive experience. I have felt welcome since the first day I arrived, and was treated like I was one of them.»
Ana Rico, Univ. Carlos III de Madrid
«The experience has exceeded all my expectations.»
Juan Pérez, Universidad Europea
«Spain has become my second home; here I have made friends for life.»
Brad Walton, Universitat Pompeu Fabra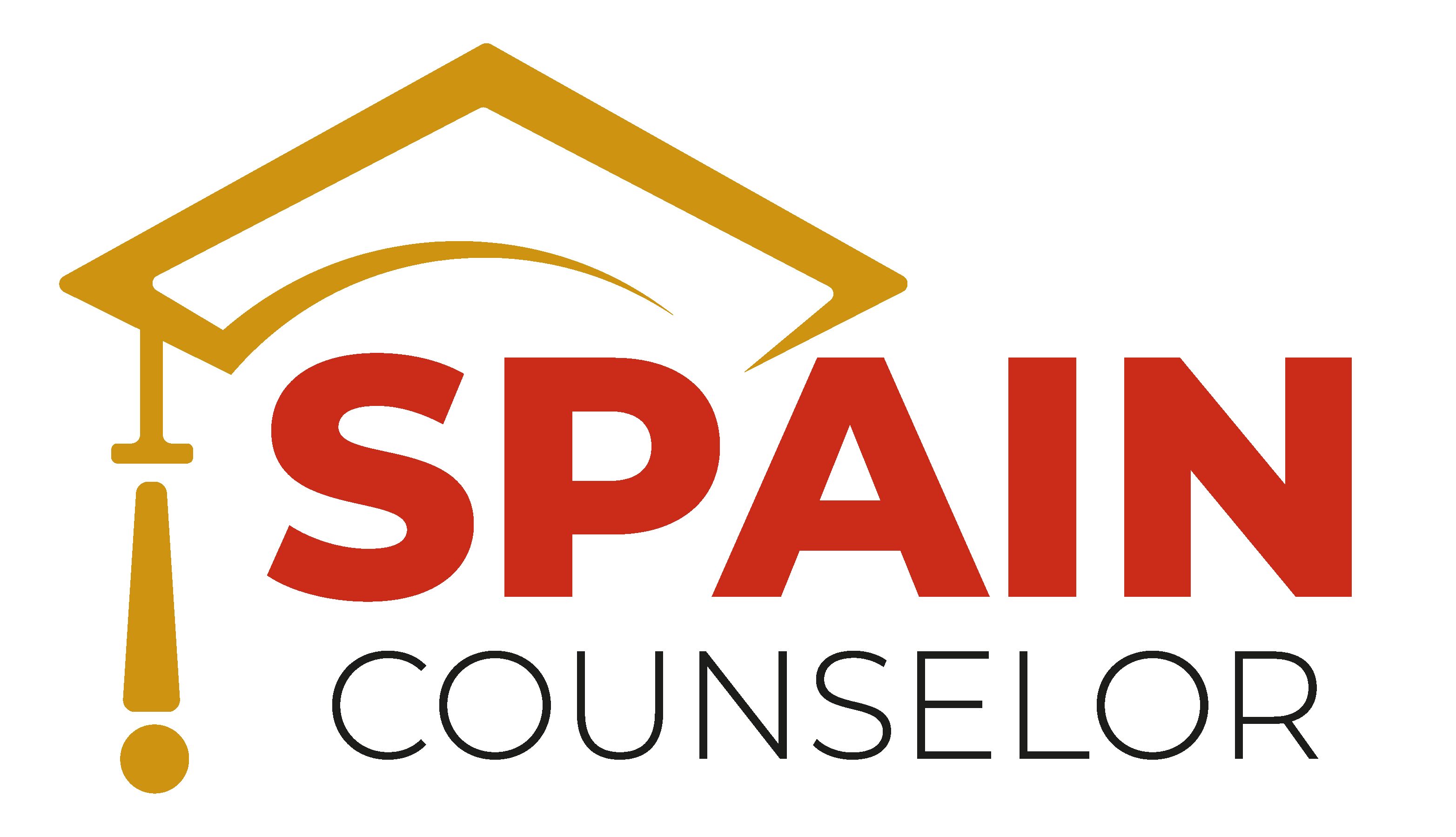 What do we do?
We advise you about the best study options, available scholarships, and the admission and enrollment processes. We address your interests and needs to help you make the best decision. This way you can apply successfully to the Spanish university that best suits you and your profile. We help you find the right university fit.
We will guide you  through the legal procedures to obtain a study visa and guarantee your stay in Spain, and discuss other options such as a post-study work visa based on your needs. 
How do we do this?
We are in contact with High School Counselors, students and families. We provide advice about undergraduate degrees and master's programs, admission requirements, scholarships, financial matters, and immigration procedures. This way you can make the best decision and apply with total confidence and success to the Spanish university that best fits your profile.
We have a free platform that gathers relevant information to study in Spain at your disposal. In this platform you will find answers to most of your questions and you will receive immediate and personalized attention.
Sign up now!
You can access our portal and obtain more information
 Contact
Whatsapp
+506 6477 1397
Email
Address
Centro Comercial Distrito 4
10903 Escazú (Costa Rica)